Welcome to PGLArena Community
Register now to gain access to all of our features. Once registered and logged in, you will be able to create topics, post replies to existing threads, give reputation to your fellow members, get your own private messenger, post status updates, manage your profile and so much more. If you already have an account,
Connect to an account
- otherwise
Create an account
for free today!
[skin]CS GO: Grenades
Started by
mister frying pan
,
Dec 01 2016 03:20 PM
This topic is locked
#1

OFFLINE
Posted 01 December 2016 - 03:20 PM
Numele Skin-ului:
CS GO: Grenades
Descriere: -
Imagini: Aveti la Download.
Propria parere: -
---
#2

OFFLINE
Posted 12 April 2017 - 09:30 AM
Story of one caseopening Salute!!!
Read the story how I have spinned item. I've put up $60 on account and started buying cases...
So after about 5 spins it has sudden dropped this skin M4A1-S Chantico's Fire! Even though I have dropped earlier the same item on the same web site but from another case I was nevertheless happy!!! I was opening cases that day at opencsgo... So I'm ready to convert into cash it or change for another one.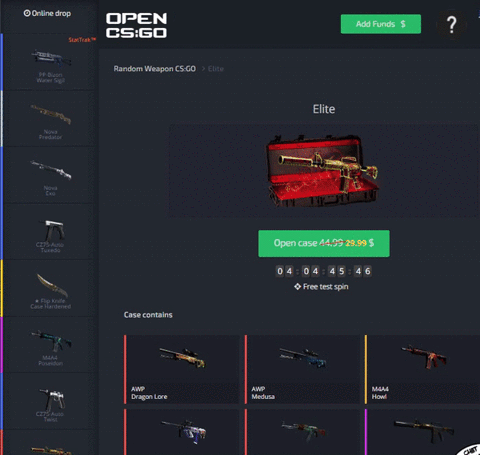 ---
#3

OFFLINE
Posted 03 May 2017 - 03:51 PM
Astea sunt ciudate , si la ce ma refer prin ciudate ? Sunetele nu prea sunt sincronizate/facute cum trebuie , grenada este buguita , etc.
Uite grenazile din CS:GO portate din mine , si mai bune: http://gamebanana.com/skins/153735
---
---
0 user(s) are reading this topic
0 members, 0 guests, 0 anonymous users